360 Cameras
Posted on Apr 25, 2019
360-degree Photos and Video
Through the rich history of photography, the technology has evolved providing more unique and encompassing visuals. Nothing exemplifies this more than the inception of 360-degree cameras.
360 Camera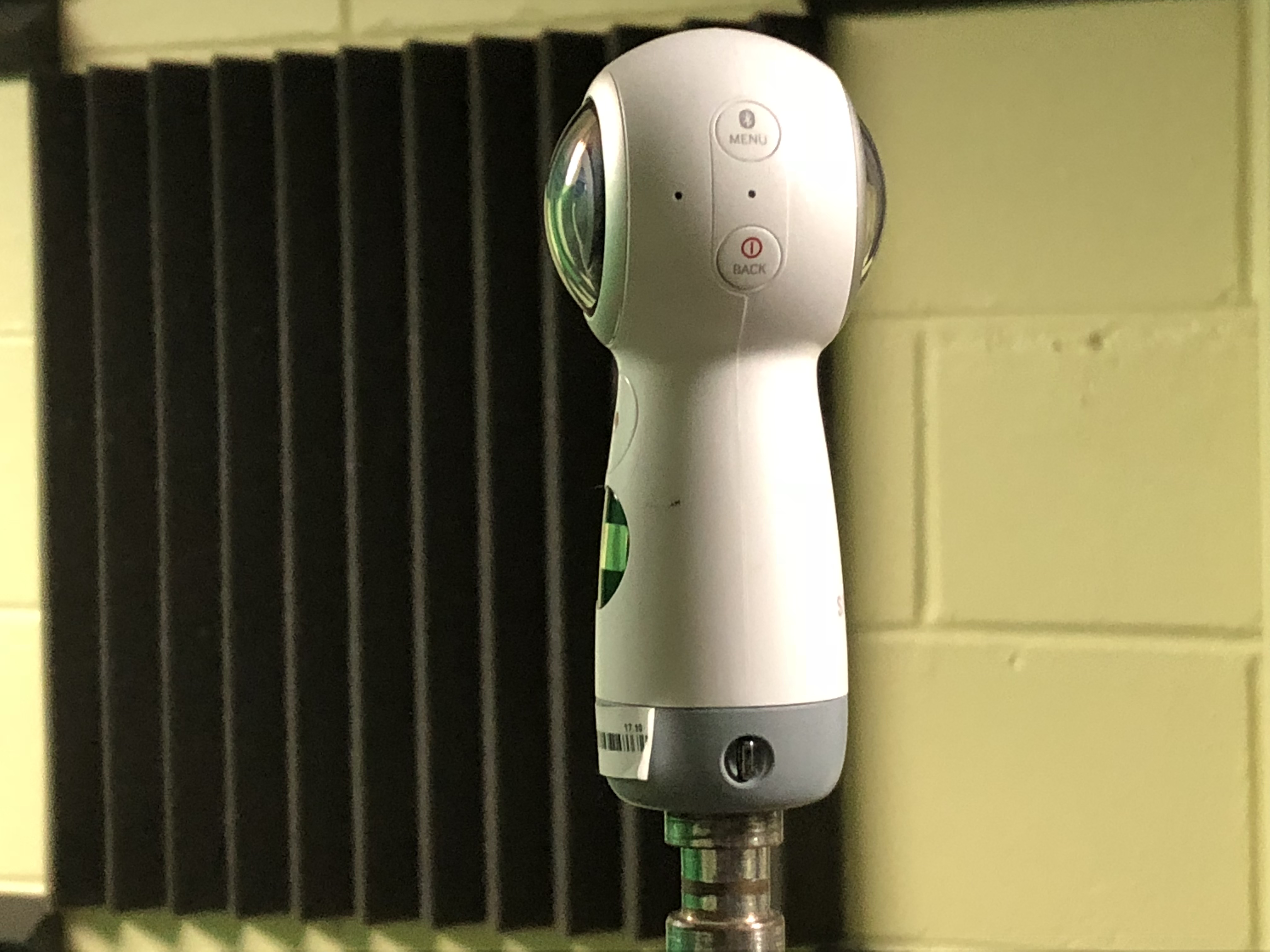 The concept of 360-photography is not necessarily brand new. The effect of 360-degree photos could be accomplished through complicated technical setups with high quality equipment. Using digital editing techniques then allowed for 'stitching' the pictures together to create a file that includes a full range of circular vision.
Panoramic photos, a standard feature of most smartphones, are another example of the theory behind 360-degree photos being used in the mainstream. The picture is built be combining many images that are captured within the camera's range of view.
Panormic Picture

Today, 360-degree cameras are standard within the marketplace. The simplest ones are composed of two 180-degree cameras facing opposite directions. After taking two images, a computer can be used to combine the pictures into a panoramic style.
Many services or streaming sites now support 360-degree images for display. Below is a 360-degree photo of our green screen studio. You can drag and zoom the picture to see different spaces or details.
360-degree Photograph
Virtual reality experiences are also achieved through 360-degree cameras. By filming video in a full circular range, viewers can the, with the proper head gear, experience the video as if they themselves were the camera. Their head movements will move the picture appropriately as if one was actually looking around. You can click and drag the video below to change the directional focus.
360-degree Video
Do you have something that would be displayed better with a 360-degree range of view. Contact JP Video Productions today to discuss your project and find out more!
JP Video Productions 1800 Union Street Lafayette, IN 47905 765-807-2555